Product Director AAA Mobile Game (M/W/NB) - Ubisoft Mobile
CDI
Paris, 75016 - Paris
il y a 13 jours
---
Cette annonce est désactivée, il n'est donc plus possible d'y postuler.
Vue d'ensemble
Ubisoft's 19,000 team members, working across more than 40 locations around the world, are bound by a common mission to enrich players' lives with original and memorable gaming experiences. Their dedication and talent has brought to life many acclaimed franchises such as Assassin's Creed, Far Cry, Watch Dogs, Just Dance, Rainbow Six, and many more to come. Ubisoft is an equal opportunity employer that believes diverse backgrounds and perspectives are key to creating worlds where both players and teams can thrive and express themselves. If you are excited about solving gamechanging challenges, cutting edge technologies and pushing the boundaries of entertainment, we invite you to join our journey and help us Create the unknown!
For more than 9 years, via its Ubisoft Mobile entity, Ubisoft has also shaped worlds on smartphones and tablets through its portfolio of mobile games.
At Ubisoft, you will have a chance to develop your skills and work alongside dedicated team members who are pioneers in their field, throughout the world. You will be part of a warm and stimulating environment in which you can push back the boundaries of both the imagination and technology to create worlds that will inspire our players.
Ubisoft Mobile HQ is seeking a Product Director for an ambitious unannounced project, leading the development and the management of the business plans and live operations required to grow the project, ensuring the long term engagement of players and the profitability of the project .
You will collaborate with multiple teams within our HQ and across the world, including development studios, UA, marketing, business development and distribution teams, editorial & production teams, BI, Finance, Consumer Knowledge, mobile regional teams, as well as the PC & Consoles teams.
Job Description
We are seeking an inspirational leader who would help us ensure the best operating conditions for one of our most ambitious projec , an AAA shooter mobile game. Ultimately, on this very ambitious mobile project you will oversee Publishing (distribution, analytics, marketing, UA) and Product/Live Ops stakes.
You will define and drive the implementation of the growth strategy and global publishing for your game (including Live Operations and Product Planning).
You have it in your hands to guarantee the development of a high-quality video game in line with our strategy and the players' expectations.
Reporting directly to the Executive Director of the Mobile Division, you will rely on the expertise of dedicated experts to the project in each business team (BI, Product Marketing, Community Development etc.).
Key responsibilities will include:
Live Operations/Product Management

Responsible for the profit and loss of the product, you will guide the experts attached to the project to reach agreed upon goals and achieve company revenue and profit targets
In collaboration with the other stakeholders (HQ teams, Financial teams, Studio, in particular), present new game ideas or technologies that can contribute to make the game better for the players and in terms of performance.
Construct forecast models to match live operations schedules with financial targets
Define and decide the local campaigns/events and the Sales & Promotion strategy (Liveops calendar) inside the game. Coordinate global campaigns with the studio, Mobile HQ and regional teams (localization, QA, for instance).
Identify and evaluate new business opportunities and game ideas within the relevant genre to deliver growth whilst making a positive player impact.
Monitor and report on the performance of LTEs, Sales & Promotion, and new features, in close collaboration with Business Intelligence teams.
Analyze the financial performance of the game against the financial objectives and react quickly to refine your release roadmap to meet targets and optimize business performance.
Support the game production teams to drive the short term and long-term feature roadmaps by surfacing unmet player needs, thanks to your knowledge of the markets and in-game metrics.
Publishing

Develop and manage the business, maintain and grow the game sustainable, focus on profitability.
Review weekly/monthly reporting on progress against specific metrics, define with transversal partners key actions & next steps.
In link with the HQ Business team, make sure your game is available and prominent on the major stores and alternative stores, identify the relevant partners to maximize the growth of the game,
Work closely with Data analysts to report on the game performance, players behavior and engagement and identify key actions to improve
Hand in hand with our marketing teams, optimize budget allocation to grow the player base, engagement and monetization
Profil(s) recherché(s)
You are a great fit if you:
Have a meaningful experience of fast-growing P&L management, consumer acquisition & long-term engagement.
Have extensive experience in live game operations, preferably having been part of the launch of an AAA product with high post launch ambitions.
Have designed and managed live content, campaigns and features that maximized acquisition, engagement and monetization throughout one full AAA game cycle
Have a proven track record of driving revenue and excellent business acumen. Ideally, you have experience working in a data-driven environment with a consumer-centric approach.
Have a Player-First mentality that constantly strives to improve the player experience
Have strong analytical skills and experience with data driven product design and decision making
Have proven ability to interpret relevant trends using data insights to impact KPIs
Are fluent in English, Chinese is a strong plus
Informations complémentaires
Additional Information
We are an equal-opportunity employer and value diversity at our company. We do not discriminate on the basis of race, ethnicity, religion, gender, sexual orientation, and age or disability status.
Summary
Type: Full-time
Function: Product Management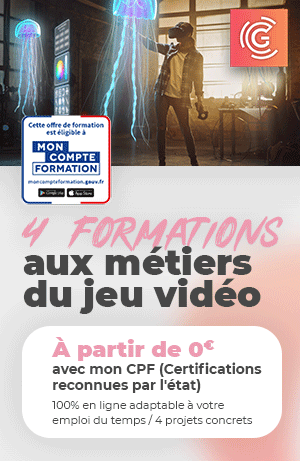 Date de publication initiale : 14/01/2022
---