---
Cette annonce est désactivée, il n'est donc plus possible d'y postuler.
Vue d'ensemble
After raising a total of 60 million euros in 2 years, Blade is going international in 2018 with the expansion of Shadow in Europe and in the US.
Shadow is a high-end Windows 10 PC accessible from anywhere at anytime. Thanks to our apps (Windows, Mac, Linux, Android and iOS) and to the Shadow Box, the service is available on any kind of device (laptop, smartphone, tablet, Android TV…). This way, any connected device with a screen becomes a powerful gaming or working station offering a unique experience.
Shadow's software is frequently updated and the hardware components are improved in our highly secured data centers. No need to change your computer every few years, Shadow is the end of obsolescence!
We truly believe that Shadow represents a whole new way of using computers. Much more than a PC, Shadow is THE answer to the increasing need of computing power, mobility and hardware replacement.
Help us make this incredible dream come true.
Profil(s) recherché(s)
Blade is looking for a talented and motivated engineer for it's Infrastructure Engineering team. As a member of the team, your primary function will be to ensure that the network is reliable, robust and can scale. Automation is the key to meeting our demands; you will be responsible for conceiving, developing and deploying tools to support the network.
Your main responsibilities will include:
Manage and maintain multi-vendor, multi-protocol datacenter and backbone networks
Define, and develop optimized network monitoring systems
Design, and deploy new network architectures
Develop automated methods to mitigate and remediate network events
Analyze data to diagnose and identify root causes to network issues
Be an active participant in deep technical discussions
Develop and maintain consistency within the networking infrastructure
Informations complémentaires
Education and Background :
BA or MS in Computer Science or equivalent degree / work experience
2+ years of in-depth experience with routing and switching
Minimum 2 years experience with BGP and IGP
Juniper JunOS and Cisco IOS routing
Minimum 2 years experience in Linux/Unix

Technical skills :
Knowledge of BGP is needed and good understanding OSPF
Experience scripting with Python, Ansible and shell strongly preferred
Experience in device configuration
Experience with Linux/Unix
Strong knowledge of TCP/IP
Strong analytical and troubleshooting skills
Experience with GCP or any cloud provider

Soft skills :
Strong interpersonal and communications skills
Ability to manage long term, project/milestone based work with multiple teams
Curious and open-minded
Knowledge sharing oriented
Passionate and used to do a lot of technology watch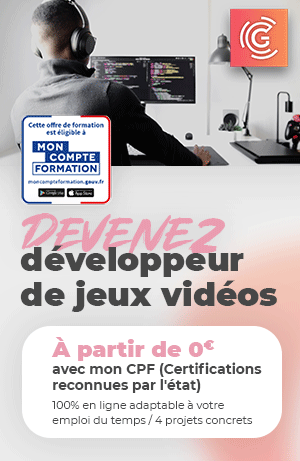 Date de publication initiale : 06/08/2019
---
Ces annonces peuvent vous intéresser !