MMO PROJECT MANAGER
CDI
Paris - Île-de-France, France
il y a 732 jours
---
Cette annonce est désactivée, il n'est donc plus possible d'y postuler.
Vue d'ensemble
Job Description :
Job overview
To be the product evangelist for this prestigious franchise and develop the business within the relevant territories to grow and manage the local subscriber base. Responsible of the local business growth.
Good knowledge of MMO's, digital marketing and online communication. Must be able to build relationships with the existing players and key communities and develop/execute plans to grow this prestigious franchise in French and Benelux region.
Must be able to travel throughout the countries.
Key responsibilities
Drive retention and acquisition programmes of the subscriber base.
Building the strategic plans to achieve the business goals and execute the plans.
Identification, development and execution of key strategic partnerships within the relevant territories (e.g. ESL partnerships, ISP cross-promotions).
Media planning and tracking.
Regular analysis and reporting of projects to the Company business.
Identification of key gaming communities, Top players, understand how they function & developing them into ambassadors for the franchise.
Become or already be an active player and participant within the game.
To work with the Community Reps within the company Europe office to build robust community engagement plans.
To execute a community management plan across external channels and local Square Enix channels including; game forums, social media, fansites and any other relevant channels.
Develop relationships to fully service fansites and provide on-going support by way of:
Distribution of assets
Information and news updates
On-going email and regular telephone communication
Competition execution
Set up of bespoke promotions
Developer interview organisation
Management of communities at events
Attendance at key gaming events to evangelise the game within core gaming communities.
Voice of the local community to present customer feedback in to the Company business and liaise to provide official response back to the players.
Manage information of local activities to the Community Reps to post within the official channels to promote.
Reporting monthly, based on tasks agreed
Profil(s) recherché(s)
Job Requirements :
Individual must be self-motivated, driven, have a self driven mentality, as the role will require the need to work in isolation at times from the stakeholders below and direct reporting line. Strong reporting skills are a necessity. Fluent in English.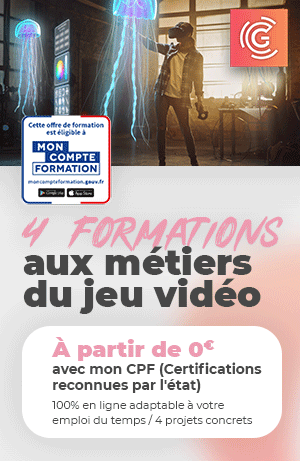 Date de publication initiale : 13/09/2019
---