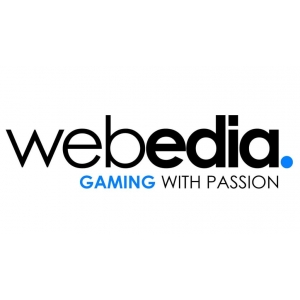 Millenium - Polyvalent Esport & Gaming Editor (Eng) M/F
CDI
Levallois-Perret - Hauts-de-Seine, France
il y a 92 jours
---
Cette annonce est désactivée, il n'est donc plus possible d'y postuler.
Vue d'ensemble
You'll be part of the English editorial team. According to the group strategy, following the guidelines of your chief-editor, you'll participate to the launch and run of the English version of www.Millenium.org.
- Test the new website and report the feebacks ;
- Ensure the production/writing/import of news and guides about the most popular games and esports content ;
- Stay up-to-date with relevant news and rising trends in esports and gaming on your dedicated portals ;
- Feed and animate your specifics twitter accounts ;
- Monitor the Analytics and google trends to optimize the SEO ;
- Hire, train and manage the necessary external ressources ;
- Cover Online/On-site main esports events.
Profil(s) recherché(s)
You are a web editor expert and a gaming/esports FAN! Passion is THE key word to us, but of course, some other things are required :).
- English speaker/writer/reader. French is optional but welcome ;
- Background as a writer or editor at a top publication is preferred, with strong preference for publications that have a focus on the gaming/esports industry ;
- Knowledge about who and what to follow, the players, the clubs, the competitions, the influencers, the game editors, the specialized press... ;
- Master of SEO best practices and google trends ;
- Organized, autonomous, creative and reliable ;
- Results driven, enthusiastic & positive, social personality and a true team-player ;
- 1y+ experience
Skills :
- Photoshop ;
- Tweetdeck ;
- Perfect writing and comfortable with gaming language/humour.
Informations complémentaires
Millenium is the most popular and visited esports and hardcore gamers web media in France since 2002. Its core activities include, esports coverage, video games tests, news, guides, interviews and investigations. Millenium is part of Webedia, a French global digital entertainment company.
Date de publication initiale : 31/05/2019
---
Ces annonces peuvent vous intéresser !