---
Cette annonce est désactivée, il n'est donc plus possible d'y postuler.
Vue d'ensemble
Do you want to be part of a worldwide mobile games leader? We are an international team of more than 300 talented SocialPointers, based in sunny and cosmopolitan Barcelona. We create amazing games, positioned in the top rankings of both iOS and Android, that are played and loved by over 50 million fans all over the world.
Join us and help us make 2019 the breakout year in mobile social gaming.

What will you do at Social Point?
As part of the global Analytics Leadership team you will manage the Marketing Analytics team, working with senior stakeholders to create and execute the road map for Marketing's data domain.
You will lead data science activities to improve acquisition and retention of Social Point's customers, perform analysis of business data and work with the Data Engineering team to define tools and processes to improve our decision making and support our business initiatives.
To truly make an impact you'll need to learn quickly and work in a fast pace and collaborative environment whilst communicating effectively with others in the organization, particularly the Product Marketers and Game VPs.
- Work with the CMO to plan and execute the analytics roadmap for Marketing
- Performing hands-on research, data exploration and analysis
- Managing and leading other analysts
- Coordinating wide scale projects with other Analytics teams (Data Engineering, Data Science)
- Acting as the liaison between Marketing, Product, Analytics to ensure projects are completed successfully across all teams
Profil(s) recherché(s)
This is you
- Natural leadership skills, visionary and thorough.
- Able to maintain a long term strategy while managing the day to day work in a dynamic, fast moving environment.
- Creative, highly meticulous, able to work quickly under tight deadlines without sacrificing quality.
- Strong Predictive and Analytics skills.
- Excellent interpersonal skills and ability to work effectively in teams.
- An eye for detail, accuracy and elegance in reporting.
- Able to operate sensitively in multi-cultural environments and build effective working relations.

You also have
- A strong undergraduate degree in a quantitative subject area (such as Economics, Maths, Engineering or other such quantitative subject) from a leading university. (A postgraduate degree in economics or other such quantitative field would be a plus).
- Strong analytical skills in applied statistics or econometrics and prior experience in empirical analysis.
- Strong quantitative skills, including experience with statistical software, such as Python, R or Matlab.
- Experience applying analytics to a digital marketing organization, ideally in mobile apps or B2C products
- Very strong SQL.
- Excellent written and oral communication skills.
- A passion for turning data into actionable insights.
- You are fluent in written and spoken English and know how to express your views in a concise and coherent way. (Ability to communicate in Spanish would be a plus).
- A solid understanding of BI technologies and best practices, including dimensional modeling.
Informations complémentaires
As a SocialPointer you will enjoy...
You will count on all the resources you need for your work: the newest and most powerful devices & equipment and even a Spotify Premium account.
People development is key for us: Here you will have professional growth opportunities you have always dreamed of, supported by a performance review process, internal mobility and amazing training budgets.
We also care about our SocialPointers health, so we offer them a healthy Monday breakfast and a delicious daily lunch menu. Want to stay in shape? We have a brand new gym and football and basketball teams. Our physiotherapist can always help with your muscular problems!
Get to know your colleagues better in our monthly events! You can pay a visit our hairdresser to get ready ;)
If you are new in the city, you can join our Newbies Club! We offer weekend activities once a month, Spanish lessons and help with all your boring paperwork ;)
The list of advantages goes on and on. Join us to find out!
Do you want to level up? Press start.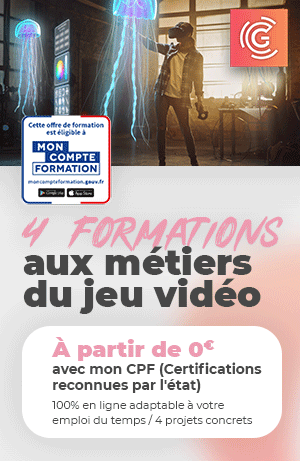 Date de publication initiale : 22/01/2019
---