Marketing & Sales Executives
CDD/Intérim
Genève - Genève, Suisse
il y a 1438 jours
---
Cette annonce est désactivée, il n'est donc plus possible d'y postuler.
Vue d'ensemble
Context
Geneva Gaming Convention is hiring ! We're looking for 2 Marketing & Sales Executives.
Geneva Gaming Convention is Switzerland's biggest gaming event, set up by local communities, with multiple goals, such as changing society's perception of video games, bringing together gaming and e-Sport communities and creating the next big event in Europe.
Currently, our board consists of a team of 4 people working full-time. We collaborate with almost 30 volunteers & trainees, working on average 8 hours/week the whole year round.
We're applying to host the 10th World e-Sports Championship during our third edition in 2018. This special edition would mean a lot of opportunities to reach new key partners and exhibitors. We would love to strengthen our team.
Description
- Establishing new contacts and expanding collaborations with current partners.
- Developing existing strategies, as well as creating new strategies and offers for our current and new partners, in close collaboration with the relevant teams.
- Assisting the Partnership team and implementing new sponsorship strategies.
- Working closely with the Sales and Marketing team to create coherent sales targets.
- Preparing and delivering specific pitches throughout the process of new businesses, including tailored presentations for key partners.
- Assisting partners and coordinators with sales and business development activities.
- Being a key contact for all clients' and prospects' queries during the sales process.
- Travelling throughout Switzerland and nearby countries as and when required.
- Being part of the operational team during the event.
Profil(s) recherché(s)
Your profile
- Highly motivated, with a startup spirit.
- High stress tolerance, with abilities in working in a high-pressure environment.
- Ability to understand clients' needs and to create specific offers to suit their needs.
- Capable of talking in front of an audience.
- Comfortable introducing yourself and talking to strangers.
- Creative, out-of-the-box ideas to create win-win situations.
- Sharp analytical mind, capable to pitch the essentials.
- Willing & capable of working in a team.

Languages
Perfect English and/or German, both oral and written.
From 50% to full-time job
Salary and conditions to be discussed.
Offices in Geneva, Switzerland.
Informations complémentaires
Only applications sent to jobs@ggc.ch will be taken into account.
Please join a resume and a motivation letter.
We thank you in advance for your application, and are eager to read them.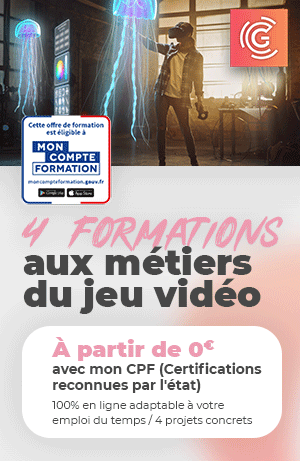 Date de publication initiale : 05/09/2017
---