Line Designer / Game Designer Editorial
CDI
Montreuil - Île-de-France, France
il y a 727 jours
---
Cette annonce est désactivée, il n'est donc plus possible d'y postuler.
Vue d'ensemble
Company Description
Opened in October 2011, Ubisoft Abu Dhabi is one of the first major video game studios based in the UAE capital and is focusing on developing and bringing to market successful mobile games for a worldwide audience.
Ubisoft Abu Dhabi successfully released two hidden-object / investigation free-to-play mobile titles: CSI: Hidden Crimes? and NCIS: Hidden Crimes?, both based on the worldwide known TV shows of the same name. With the acquisition in February 2017 of the massive multiplayer free-to-play game Growtopia, the studio works on the title's live operations.
The team keeps focusing its efforts on creating further content for its live games and strengthening its player's engagement in addition to work on other unannounced projects.
Job Description
Ubisoft Abu Dhabi is seeking an experienced Senior Game Designer who will join an in-studio team in the development and support of a sandbox free-to-play game, currently live with a strong and passionate community. Your responsibilities will include:
Creating, iterating upon, and balancing the game's updates while ensuring the game team is able to execute its goals
Driving the design efforts of the project by devising, coordinating, and/or validating design documents, test builds, economy and balancing files, in-game assets, and gameplay
Reviewing implemented features for quality and adherence to the design and business goals of the project
Interacting with the game's community on its forums and in-game in order to better understand their needs and return their passion and support in kind
Integrating assets in the game's script and taking a hands-on approach to testing, balance, and gameplay
Working with technical, art, audio, and production leads to realize the game design vision in a timely manner and within the constraints of its update cycle
Collaborating with the Creative Manager and designers to iterate and evolve project features, gameplay, and balance on a consistent basis
Enhancing studio knowledge of mobile F2P development methodologies and best practices
Motivating and inspiring others to generate new ideas/approaches
Keeping up-to-date with current and emerging trends in the mobile marketplace
Profil(s) recherché(s)
Qualifications
Experience with a live update cycle as well as sandbox and/or community-driven games is a strong plus
Scripting/coding skills will be extremely useful (though can be learned on-site)
Understanding of mobile and F2P design fundamentals
Excellent written and verbal communication skills
Strong leadership skills and ability to take ownership of a project
Positive attitude and drive to work in a challenging, highly collaborative team environment
Passion for playing and making games
3+ years design experience
Informations complémentaires
Additional Information
We are a multicultural team with 26 nationalities in 60 people. 100% of our teams are expats and we offer end to end relocation to UAE for self and family plus some exciting benefits and perks.
To all recruitment agencies: Ubisoft does not accept agency resumes. Please do not forward resumes to our jobs alias, Ubisoft employees or any other company location. Ubisoft is not responsible for any fees related to unsolicited resumes.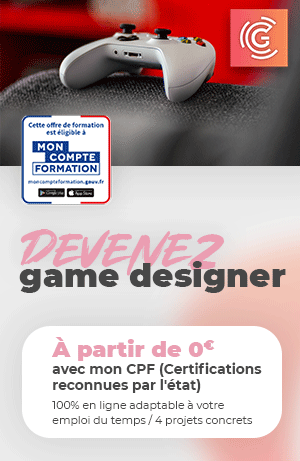 Date de publication initiale : 24/10/2019
---