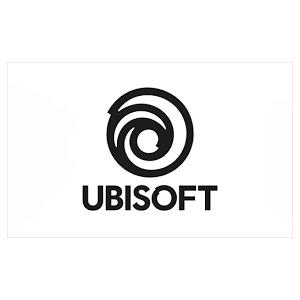 Level Designer Intern (M/F)
stage
Bordeaux - Gironde, France
il y a 335 jours
---
Cette annonce est désactivée, il n'est donc plus possible d'y postuler.
Vue d'ensemble
Company Description
Ubisoft's teams are driven by their desire to enrich the lives of players by original and memorable entertainment experiences. They give life to amazing worlds, real playgrounds where the imagination can express itself freely, giving birth to surprising moments of fun and adventure that also help you as a player to discover yourself and learn.
At Ubisoft, you have the opportunity to collaborate and evolve with passionate and pioneering teams in their field, all over the world. You will progress in a caring and inspiring environment in which you will push the limits of imagination and technology to create the worlds that will passionate our players.
Ubisoft Bordeaux
Opened in September 2017, Ubisoft Bordeaux is a French AAA Studio responsible for games such as Ghost Recon, Just Dance, Beyond Good & Evil, Steep and the Rabbids. Ubisoft Bordeaux already has more than 200 employees and works with the studios of Annecy, Montpellier and Paris.
In one of the most beautiful regions of France, less than an hour from the ocean and in the heart of the vineyards, the Ubisoft Bordeaux Studio is the ideal place to combine a demanding, creative and international work environment while enjoying an exceptional set of life.
Are you dreaming of taking part in this new challenge? We are currently looking for a Level Design Intern (M/F) to join our Design Team. Discover the missions below and join our AAA teams!
Job Description
Assist the Level Designer in its various tasks and responsibilities;
Work in synergy with level artists to ensure that level playability and graphics are consistent;
Participate in prototyping the environment, establishing layouts and proposing the use of interactive and non-interactive means to create the desired emotion for the player;
Continuous integration of new elements throughout the project in the map (new gameplay, AI, sound ...)
Control the accessibility, understanding and level of difficulty of its level;
Perform other related tasks ;
Profil(s) recherché(s)
You are available for a 6 months internship period.
You are passionate about video games and have a good video game culture
You have a successful first professional experience in video games (Internships are also counted as experience)
Your level of English allows you to evolve in an international team: good oral and written communication in English is required.
You have logical sense, you are creative, analytical, autonomous and rigorous
Open-minded personality and a team-player mentality.
Informations complémentaires
Evolve in a leading group in the video game industry in France and present in 30 different countries, with opportunities for international evolution
Join passionate teams and excellent technical levels, all driven to dream and develop innovative games and demarcated by their quality.
Collaborate with recognized teams for their experience on renowned franchises.
Develop expertise by participating in in-house sharing events and tailored training programs.
Benefit from Ubi +: 4 Ubisoft games offered by, toy library, library, special offers for cultural activities.
Ubisoft strives to develop a work environment that includes the diversity of the player community in its teams. Ubisoft offers all the same opportunities for access to employment regardless of gender, ethnicity, religion, sexual orientation, social status, disability and age.
Date de publication initiale : 06/04/2020
---