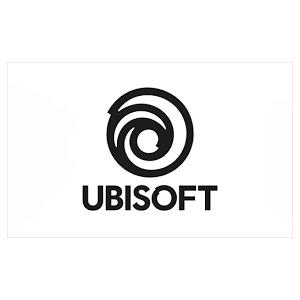 Lead Level Designer H/F
CDI
Annecy - Haute-Savoie, France
il y a 67 jours
---
Cette annonce est désactivée, il n'est donc plus possible d'y postuler.
Vue d'ensemble
Ubisoft Entertainment, a global leader in the video games and entertainment software industry, is currently seeking a full-time Lead Level Designer
We are looking for a highly talented, motivated and experienced person for a multiplatform AAA project based in our Annecy studio to manage a team of level designers responsible for the realization and delivery of environments and/or mission content.
Responsibilities
Under the Lead World's responsibility, you participate in supporting the game's vision through the level design
You are responsible for the level design, the integration of game ingredients into the levels following technical and artistic constraints
You help supporting narrative through staging and level design
You directly manage a team of level designers
You handle the communication with the other teams in the projects
Profil(s) recherché(s)
You have a significant experience with AAA game development as a Lead Level Designer/Lead Mission Designer and recognize yourself in the following skills list :
Good social and organizational skills
Ability to review the work done by others and suggest improvements if necessary
Familiar with Rational Level Design processes
Good knowledge of scripting and visual scripting
Knowledge of the limitations of the various engines
Knowledge of architecture, urban planning, design fundamentals is appreciated
Knowledge of tool(s) such as 3DS MAX, Photoshop, Houdini is appreciated
Please send us your resume, cover letter, portfolio, any relevant material.
Informations complémentaires
Ubisoft is committed to creating an inclusive work environment that reflects the diversity of our player community. Qualified applicants will receive consideration for employment without regard to their race, ethnicity, religion, gender, sexual orientation, age or disability status.
All information will be treated as confidential in accordance with the Employment Equity Act.
Integrating the Ubisoft French studios also means:
Join passionate and highly technical teams, all driven by the desire to design and develop innovative games and stand out for their quality
Collaborate with teams recognized for their experience on renowned franchises
Develop expertise by participating in in-house sharing events (talks, conferences, trade shows) and benefiting from tailor-made training programs
Evolve in a leading French videogame company represented in 30 different countries, with opportunities for international development
Date de publication initiale : 03/09/2020
---