---
Cette annonce est désactivée, il n'est donc plus possible d'y postuler.
Vue d'ensemble
What will you do at Social Point?
Set the direction of the game design for the game from scratch or one of our live games reporting directly to the Head of Product
Manage a team of game designers enabling them to grow and contribute to their best efforts
Apply your market knowledge to design not only the game, but the product with the best fit to its target audience
Analyze the performance of your game and players' behavior to improve KPI metrics and achieve extraordinary results
Design complex yet simple to understand systems for a game, which should easily fit in the global picture and compliment the game
Balance economy progression and difficulty progression to achieve natural challenging progression and rewarding experience for the player
Lead UX design for the game, ensuring perfect usability for every part of a game
Transform high-level ideas into detailed and well thought-out concepts and execute their implementation from top to bottom
Profil(s) recherché(s)
This is what we're looking for:
More than 3 years designing mobile F2P games
At least one successful game in your portfolio
Experience managing and mentoring other designers
Excellent written and verbal English skills
Sounds like you?
We'd also appreciate you being:
Professional, passionate about video games, a true problem solver, detail-oriented, proactive, rigorous, a team worker with leadership and organization skills.
You are smart, creative and practical at the same time. You have excellent communication and presentation skills.
And of course, you are a gamer: games are your first and your last thought every day.
Informations complémentaires
So what's in it for you, as a SocialPointer?

First of all, we can offer you an exciting and challenging role within a dynamic and friendly team.
Sounds like what other companies also say they have? Hold on, there is way more than just that!
You'll get the newest and most powerful devices and equipment to work with, along with a Spotify Premium account.
"Mens sana in corpore sano" is the Latin for "a healthy mind in a healthy body". Our SocialPointers get a healthy Monday breakfast + delicious daily lunch menus! Want to stay in shape? We have a brand new gym, football and basketball teams along with a fantastic physiotherapist.
"An apple a day keeps the doctor away" so we get fresh fruit at the office every day but of course you also get a private medical insurance, just in case.
Monthly events are there to get you to know your colleagues, drop by our hairdresser's to get ready (and forget your wallet).
People development is key for us: coupling an amazing training budget just for you and our internal mobility programs you get real growth opportunities!
If you are new to sunny Barcelona you can also join our Newbies Club: we offer weekend activities once a month, Spanish lessons and help with all your boring paperwork!
The list of advantages goes on and on. Join us to find out!

Do you want to level up? Press start. (do it now! come on, just apply!)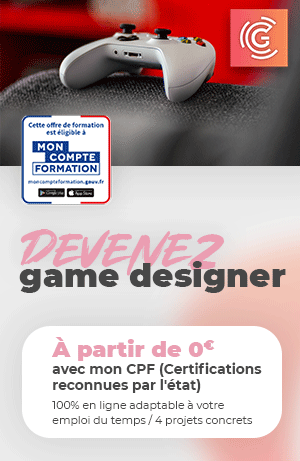 Date de publication initiale : 06/04/2018
---