---
Cette annonce est désactivée, il n'est donc plus possible d'y postuler.
Vue d'ensemble
We are looking for an experienced Lead Community Manager to lead a dedicated team of agents listening to, informing and entertaining our players.. At Social Point, we put the player first. We value their feedback as we develop new games, listen to their concerns on our live games and encourage them to interact with us and each other via our large social media presence.
As the lead of the Community Management team, you will have a unique opportunity to have a high impact on the business by leading and growing the team that is the voice of the player inside Social Point, as well as helping us to uncover new ways to be an even more player-centric company putting the players at the centre of all of our game developments.
Responsibilities:
Leading your team
Lead and grow a team of passionate community managers
Prioritization of the team's goals in line with the Product Team
Managing the professional development of individual team members
Measure, analyze and deliver proposals on improvements in our service and processes and execute those improvements
Excite Players
Deliver innovative, targeted and exciting campaigns
Drive engagement, retention and monetization through innovative digital/Social Media solutions:
Leverage Social Media channels to improve KPIs
Produce and manage content across social media channels(i.e. Facebook, Instagram, Twitter, Twitch, Forum, in-game, Instagram, Discord)
Align with Marketing to drive re-engagement
Assist in maintaining, building and establishing relations with influencers
Listen & Feedback
Use audiences' feedback to develop and improve social media strategy
Understanding and evaluating the audience experience in order to assist the design and production teams
Creation of meaningful reports that provide direction with measurables
Keep up to date on the latest trends in the social media/influencer landscape and constantly look for new ways and technologies to improve and develop social media strategy
Profil(s) recherché(s)
Requirements:
3 years experience in Leading a mobile gaming Community Team
Experience working across multiple live games with comprehensive LiveOps schedule
Proven ability to grow an online community. You must have demonstrable experience creating and growing an online community in the past and will be able to point to specific experiences where you have improved your product using feedback from customers.
In-depth knowledge of current CM tools and how to optimize for measurable results
Deep understanding of obtaining user feedback & communicating to Product team
Exceptional communication skills in English
Pro-active & Agile mindset
Knowledge & Awareness of Social Point's games
Informations complémentaires
As a SocialPointer you will enjoy...
You will count on all the resources you need for your work: the newest and most powerful devices & equipment and even a Spotify Premium account.
People development is key for us: Here you will have professional growth opportunities you have always dreamed of, supported by a performance review process, internal mobility and amazing training budgets.
We also care about our SocialPointers health, so we offer them a healthy Monday breakfast and a delicious daily lunch menu. Want to stay in shape? We have a brand new gym and football and basketball teams. Our physiotherapist can always help with your muscular problems!
Get to know your colleagues better in our monthly events! You can pay a visit our hairdresser to get ready ;)
If you are new in the city, you can join our Newbies Club! We offer weekend activities once a month, Spanish lessons and help with all your boring paperwork ;)
The list of advantages goes on and on. Join us to find out!
Do you want to level up? Press start.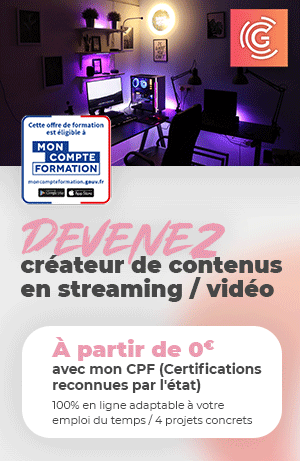 Date de publication initiale : 18/07/2019
---