(Junior) Data Analyst (m/f)
CDI
Karlsruhe - Bade-Wurtemberg, Allemagne
il y a 1247 jours
---
Cette annonce est désactivée, il n'est donc plus possible d'y postuler.
Vue d'ensemble
As a Junior Data Analyst (m/f) you are part of the Games Division. Our talented specialists of the gaming industry work together in this part of Gameforge to publish first-class online free-to-play games. It is your responsibility to provide analytical support to the management and other departments to ensure an accurate, data driven decision making across all levels of the company.
Tasks to inspire :

- Create ad-hoc analyses for Product Management, Marketing, Payment and Game Design departments
- Define, calculate and visualize company-relevant KPIs
- Conceptualize and evaluate A/B-tests
- Implementation of customer life-cycle analyses and multi-funnel optimization
- Project related potential-calculation and result evaluation
- Graphical preparation of complex facts by using reports and presentations
- Conceptualize and design dashboards
- Collaboration with other departments
Profil(s) recherché(s)
Qualifications to convince:
- A passion for identifying trends and patterns, interpreting them and presenting them to others
- Bachelor's degree in an analytics or statistics related field (e.g. Mathematics, Computer Science, Economics or Social Sciences)
- Proficiency in Excel
- Experience with relational databases (e.g. MySQL, MSSQL)
- Good knowledge of multivariate statistical methods
- Knowledge of analytics tools (e.g. R, SPSS)
- Affinity for games and a good understanding of the free-to-play business model
- Flexibility and team spirit
- Strong knowledge of the English language, both written and spoken
Additionally, an ideal candidate would also have:
- Experience with customer-oriented analyses in B2C companies with large customer bases
- Basic knowledge of Big Data systems
- Basic programming knowledge in at least one of the high-level programming languages (e.g. Java, Python, C#, C++)
Informations complémentaires
A company to connect :

- Responsibilities for personal projects right from the start
- A working atmosphere which encourages you to contribute ideas
- A policy of everyone being on first-name terms, from interns through to the CEO
- A relaxed and mutually respectful environment
- Great transport connections to the motorway and public transport

About Gameforge
With more than 20 titles and over 450 million registered players, Gameforge is the leading provider of free-to-play massively multiplayer online games (MMOs) in the western hemisphere. Headquartered in Karlsruhe, Germany, the group offers its games in more than 75 countries. Their portfolio includes a bundle of established gaming industry brands, including client-based titles such as award-winning role-playing game AION Free-to-Play and TERA as well as Europe's most successful MMO, Metin2. In future, the varied offering will be expanded by action-rich Anime MMORPG SoulWorker; Popular browser-based games such as OGame and Ikariam complete their offering. More information available at http://corporate.gameforge.com/.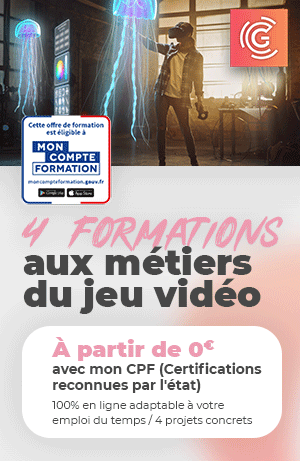 Date de publication initiale : 26/05/2018
---