Junior Business Development Specialist pour GOG.com
CDI
Varsovie - Varsovie, Pologne
il y a 1013 jours
---
Cette annonce est désactivée, il n'est donc plus possible d'y postuler.
Vue d'ensemble
If video games have always been your passion, you have a soft spot for PC gaming since your childhood and you have fond memories of all the games previews and reviews that you read as a kid, in addition now as a grown-up, you also follow closely the latest business news dealing with the key actors of the gaming industry (games publishers, developers, digital distribution networks or any other company that is under the spotlights!), you're the one we're looking for :)
Responsibilities:
Reporting to the Head of Business Development, you will be responsible for:
- Contacting selected developers and publishers directly
- Preparing and budgeting (P&L) offers for video games publishers to get the worldwide rights to distribute Windows, Mac & Linux games on GOG.com - after receiving training
- Maintaining a clear communication line with other departments of GOG.com to let them know about upcoming titles and cover their possible questions about those.
- Account management: being the main point of contact for a selection of publishers, reviewing our performance with them, ensuring good communication and maintaining a high overall satisfaction.
- Being constantly up to date about the latest industry news and digital trends.
- Identifying and reporting possible business opportunities with new or existing games to the Head of Business Development.
- Supporting the BizDev team in daily tasks including organizing workflows between teams.
Profil(s) recherché(s)
Job Requirements:
Fluent written and spoken English is a must.
At least 1 year of professional experience in a business setting. The more international the experience, the better!
Solid organization skills, combined with an ability to prioritize your work to meet deadlines.
Excellent interpersonal skills to maintain a clear and efficient communication line with other departments of GOG, but also with external partners.
Feeling comfortable with establishing relationships with newly met people.
Good command of the Microsoft Office suite: Powerpoint, Word and especially Excel.
Analytical mind: ability to consider numerous details at a glance in order to make rock solid decisions.
Creative thinking and an open-minded approach.
Passion for games and knowledge of the gaming industry: key players, general trends, upcoming titles.
Pluses:
Past professional experience in the gaming or media industry
Familiarity with work productivity tools - we all know how our minds can play tricks on us!
Previous work experience involving coordination of work between different departments of an organization.
Experience or a degree in Intellectual Property Law will be a handy skill in daily work.
Informations complémentaires
What we offer:
A unique opportunity to enter a booming industry and to influence the future of digital distribution.
A gamer's paradise where you will be surrounded by games - living & breathing them!
A great, laid-back work atmosphere in our office based in Warsaw, Poland.
The chance to work in an international environment with exceptional experts.
A Profit Sharing Program after 6 months of work, where employees share 10 % of GOG.com's net profit (paid out once a year).
Access to a health care and sport activities package.
A relocation package for foreigners as well as assistance from our HR throughout the whole process.
Polish lessons should you need them.
Frequent social activities, free fruits, an in-house canteen, and other goodies are a standard.
An in-house gym, open 24/7, available exclusively for CD PROJEKT RED & GOG.com employees.
Free access to CD PROJEKT RED & GOG.com games.
Cette offre concerne l'entreprise GOG.com. En cliquant sur le bouton "postuler", vous serez redirigé vers le site web du recruteur, et pourrez candidater directement par le biais de sa propre interface de recrutement.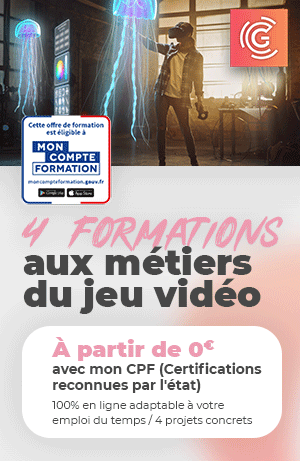 Date de publication initiale : 03/08/2018
---