Internship - Financial Planning Assistant Studios Hq July 2022 F - M - Nb H/F
CDI
SAINT-MANDE, 94160
il y a 143 jours
---
Cette annonce est désactivée, il n'est donc plus possible d'y postuler.
Vue d'ensemble

Description de l'entreprise :

Ubisoft's teams of 20, 000 people in more than 30 countries around the world are bound by a common mission : to enrich the lives of gamers through original and memorable gaming experiences. Their energy and talent have brought to life many acclaimed franchises such as Assassin's Creed, Far Cry, Watch Dogs, Just Dance, Rainbow Six and many more to come. Ubisoft is an equal opportunity employer and believes that diversity of backgrounds and perspectives is essential to creating worlds that allow for the growth and expression of all people. If you're excited about taking on exciting challenges, harnessing cutting-edge technology, and being part of the future of entertainment, join us and create the unknown.

Within the Ubisoft group, the creative studio headquarters play a key role in the development of our games ! Working closely with management and our international studios, our role is to support the project teams on various subjects (production process, design, game orientation, content, financial management, human resources) to enable them to develop quality games while maintaining editorial and strategic consistency. This privileged position allows our employees to have a global vision of the projects under development.
Would you like to BE part of our adventure? Ubisoft is looking for a

Financial Planning Assistant - HQ Studios - Internship - July 2022 (F/M/NB)

Description du poste :

The team :

Within the Ubisoft creative studios headquarters, you will BE part of the Financial Planning team. You will participate in the monitoring of the production and budget of all the production studios in the area, and will propose process and financial tool optimisations.

Missions :

You will BE responsible for the organisation and monthly review of the reporting of the studios (32 studios) within the Financial Planning Production department :
- You will BE in charge of checking the monthly reporting in the group tools.
- You will BE in charge of checking the monthly reporting in the group's tools; You will follow the key performance indicators (KPI).
- You will BE responsible for the analysis of the actual versus the forecast.
- You will BE responsible for the monitoring of key indicators and the budget consolidation of the International Production area.
- You will prepare the monthly financial book.
- You will also have the opportunity to work on the optimisation of our processes and various ad hoc missions (benchmarks, optimisation of tools, definition of KPIs, etc.) depending on the current situation of your team.
- You will work in close collaboration with the studios' management controllers and accountants, as well as the Financial Planning and Group Consolidation departments.



Profil(s) recherché(s)
Qualifications :

- You are a student in training, you wish to carry out your internship in a creative and innovative sector and live a rich and professional experience.
- You are fluent in Excel (large databases, pivot tables, advanced functions etc.), and any experience with macros / Oracle Smart View / PowerBI is a plus.
- You are rigorous, proactive, autonomous, you know how to work in a team, and your written and oral communication is excellent in French and English.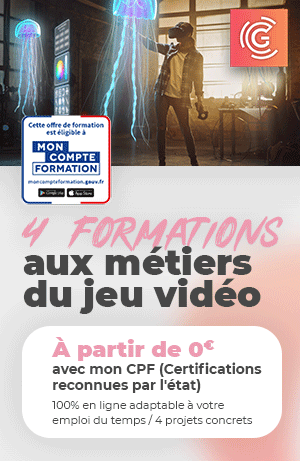 Date de publication initiale : 10/05/2022
---