---
Cette annonce est désactivée, il n'est donc plus possible d'y postuler.
Vue d'ensemble
HEAD OF MARKETING
YUNOIA is a well funded startup created by Video Games Industry Veterans, our team is composed of former Amazon, Ubisoft, Nvidia and Indie Game Studios employees. We provide Gamers and Game Developers a really cool new platform that allows them to work together to create awesome Video Games.
Our goal is to empower Gamers and Game Developers with the very best platform. We believe that to create an awesome platform that will really change the Game Industry, we must recruit the most talented and ambitious individuals.
We are now looking for a Head of Marketing reporting directly to the CEO of the Company.
This role requires an individual with Strategic and Operational skills. We are looking for someone able to operate with minimum supervision and willing to roll ups his sleeves to get things done.
USER ACQUISITION
- You will define the Strategy and work with the CEO to define the right budget for the Platform's traffic and user acquisition.
- You will prepare and deploy Social Media and Guerilla marketing campaigns in collaboration with our Community Developer.
- You will work with the CTO and Development tools to set up reporting tools, track and optimize the performance of your campaigns.
BRANDING
- You will work with the CEO to create and refine the Branding of the Company and services.
- You will write and refine Marketing message
- You will work with the Graphic Designer to create compelling advertising material and documentations.
PRODUCT DESIGN
- You will collect and analyse User Feedback with the Community Manager
- You will work with the Product Owner to design and optimize platform Features and User Journey to maximise Acquisition, Retention and Monetization of the audience.
CONTENT PRODUCTION
- You will coordinate with the Community Manager and Video Production resources the shooting and editing of the Content Marketing Videos.
- Content Marketing Strategy and content production
GIVEAWAYS
- You will handle the design and production of the company's giveaways (Tee-shirts, Goodies, stickers, Merchandising, etc.)
- You will handle the shipping and delivery processes
Profil(s) recherché(s)
EXPERIENCE
- Online Marketing experience working in the video game, software, technology, entertainment, or related industries
- Excellent creative writing, documentation and editing skills
- Strong organization and project management skills, attention to detail and ability to meet tight deadlines
- Familiarity with social analytics, listening, and promotion tools
- Ability to react quickly to changing situations and last-minute requests, employing a positive and professional attitude at all times
- Team player with proven written and verbal communication skills, effective collaboration and negotiation skills, who enjoys group projects
- Self-motivated, strong initiative and enthusiasm coupled with diplomatic and negotiation skills a must
- Familiarity with games on PC and console required
Informations complémentaires
INFORMATION
- The role is based in Prague, Czech Republic. Remote work is not possible.
- You must be able and allowed to work in Czech Republic.
- English at a Native/Fluent level is demanded.
COMPENSATION
-Competitive
ENVIRONMENT
- Office Located Downtown Prague
- Fun and Relaxed Startup environment
- About Prague http://www.prague.eu/en
- Our Company Values www.protagonist.gg
For more information. http://www.protagonist.gg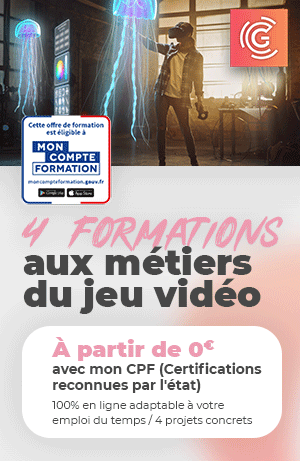 Date de publication initiale : 15/11/2017
---