Game Designer Prototyping H/F
---
Cette annonce est désactivée, il n'est donc plus possible d'y postuler.
Vue d'ensemble
Description de l'entreprise :

Are You Looking For a Fun Place to Work? Join The Game !
Leader in the development and publishing of games, Gameloft® has established itself as one of the top innovators in its field since 2000. Gameloft creates games for all digital platforms, two of which are featured in the Top 10 iOS Games by All-Time Worldwide Downloads from App Annie. Gameloft operates its own established franchises such as Asphalt®, Dragon Mania Legends, Modern Combat and Dungeon Hunter and also partners with major rights holders including Disney®, LEGO®, Universal, Illumination Entertainment, Hasbro®, Fox Digital Entertainment, Mattel®, Lamborghini® and Ferrari®. Gameloft distributes its games in over 100 countries and employs 4, 600 people worldwide. Every month, 80 million unique users can BE reached by advertisers in Gameloft games with Gameloft Advertising Solutions, a leading B2B offering dedicated to brands and agencies. Gameloft is a Vivendi company.
All trademarks referenced above are owned by their respective trademark owners.


Description du poste :

Game Lab is a Gameloft Paris team dedicated to creating innovative gameplay and concept work. IT has several tasks : devising and fleshing out concept games, testing them using iterative prototyping, developing ideation tools and methods, infusing all Gameloft development teams with creativity, and helping those teams to boost the quality of their games.
As the Game Designer Prototyping at Game Lab, you will work on prototypes and new games, and will collaborate directly with the division's artists and developers.
Your mission : Creating innovative prototypes that are in keeping with editorial requests and verifying their potential via tests under real-world conditions (KPIs).


Profil(s) recherché(s)
About you : You have a passion for mobile and are unrivalled in your knowledge of our industry's game-design trends. You know about our past and have great ideas about our future. You like working in small, independent development cells to successfully complete innovative game projects, from the first step to the last. You're experienced and like doing things on your own. You're a veritable Swiss Army knife when IT comes to design, and are able to oversee the vision of a project in collaboration with the other members of your team. If all this describes you, you're the perfect fit for Game Lab !
Responsibilities :
- As Game Lab's Game Designer Prototyping, your main task is to create mobile games at different stages of development. Whether IT's through rapid prototyping or games that are more ambitious, you know how to establish a vision, communicate IT effectively and take part in making IT a reality.
- In direct communication with the Creation Manager and Gameloft's VP Creation, you'll take part in implementing Gameloft's publishing vision. You'll BE a driving force in deciding upon the subjects to tackle, and will BE able to clearly communicate the results, not only to HQ managers, but also to the production teams at our international studios.
- As a game designer grounded in production, you will BE in charge of laying out game mechanics, as well as of prototyping and balancing these mechanics in collaboration with the other members of the team (artists and developers).
- You will also BE tasked with overseeing your projects after launch, analysing the results, and suggesting concrete actions to improve the projects' KPIs.
- Gameloft is home to a massive community of designers located around the world. IT will BE your responsibility to breathe life into IT by using internal tools, in order to foster a creative dynamic at the company.

Qualifications :

- You have a passion for mobile games and know the top-grossing titles like the back of your hand. For you, a job in mobile is your career of choice.
- You have at least 2 years of experience in mobile production and played a role in the launch of at least a few projects belonging to different genres. You're just as comfortable during the creation phase as you are during the live-ops phase.
- You have perfect knowledge of one or more prototyping tools and are able to independently demonstrate a gameplay mechanic or UX design.
- You're also extremely comfortable with Excel and are experienced at balancing progression and complex game economies.
- You've been a part of live ops on at least one of your games and are comfortable with KPI analysis and with providing appropriate recommendations.
- You express yourself clearly in English and enjoy being part of an international, multicultural environment.
- Asset : You've already been part of a publishing department or a prototyping cell.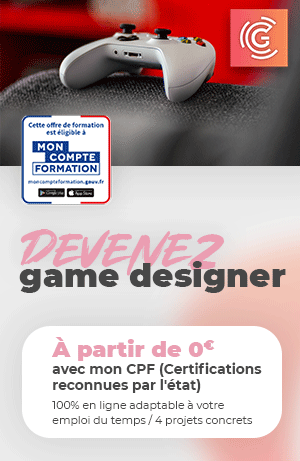 Date de publication initiale : 05/01/2022
---