French Community Specialist
CDD/Intérim
Amsterdam - 1096 CJ Amsterdam, Netherlands
il y a 1256 jours
---
Cette annonce est désactivée, il n'est donc plus possible d'y postuler.
Vue d'ensemble
Perfect World Europe is looking to immediately hire a French Community Specialist to support our presence in France. The main focus of the work will be our successful Dungeon & Dragons license Neverwinter, the most successful and up-to-date Dungeon & Dragons online experience with millions of players worldwide.
Job summary
The role of the community specialist is key within the business and provides the public face for each game. The community specialist position provides two way feedback between business and players, applying their detailed and specific game knowledge to acquire and retain players as well as promote the game both online and offline via forums, social networks, conferences and interviews. The community manager is a team player with excellent communication skills. He/she will report to the community management lead.
Essential functions:
- Be the 'go to' person for all game and game community information within the business
- Provide detailed, specific information back into marketing and the business on community trends, reactions and expectations
- Provide periodical reports on community reach, reaction and needs
- Visit, manage and partake in forum discussions, both on our own forums as well as others.
- Maintain and moderate our established online communities on social media according to our company policies. Coordinate & manage community forum moderators.
- Build up a network and gain the trust of key, influential guilds and players, drive players to become evangelists of the game
- Promote the game and the business across social networks and online/offline media e.g. actively engage users through Q&A forums
- Suggest further areas where the game can be promoted and brand awareness increased
- Work on special projects as assigned
Profil(s) recherché(s)
Requirements
- Native French language speaker and good English communication skills, both written and spoken
- Strong focus and understanding of community needs
- Friendly, outgoing and open minded personality (thick skin is a strong plus)
- Previous experience in a computer gaming environment and in-depth past, present and future game knowledge
- Strong web communication skills, blogging experience is a plus
- Ability to work extremely well organized and detail oriented
- Presentation and interviewing skills (both creation and execution)
- '1337' gaming skills
- Track record of engaging users and growing online communities; especially in social networks like Facebook, Twitter, Instagram etc.
Competences
- Representative for the company
- Able to prioritize
- Can work on multiple tasks in a fast paced environment
- Service and result minded
- Possess an entrepreneurial spirit
- Market awareness
Informations complémentaires
Up for the job?
Please send your up-to-date CV and your motivation letter to jobs.eu@perfectworld.com.
We have chosen to fulfill this position without the help of recruitment agencies. Contacting Perfect World would therefore have no use.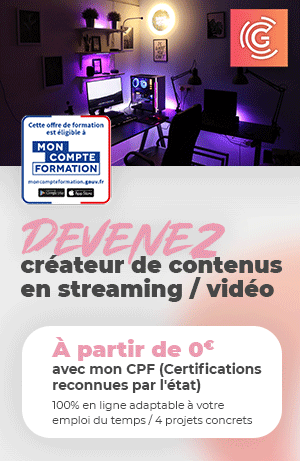 Date de publication initiale : 13/03/2018
---