Experienced Esports Video/Photo Executive Producer
indépendant
Paris - Île-De-France, France
il y a 724 jours
---
Cette annonce est désactivée, il n'est donc plus possible d'y postuler.
Vue d'ensemble
For you, the coolest esport is Starcraft; you love the way pro-gamers are (retro) planning everything before the game even starts. Whenever you watch an esports competition, you can imagine the media day (and what you would've done to make it better). And you genuinely think that esports is the sport of the digital generation—so you can't understand why more brands haven't jumped in yet.
Hurrah is a Paris-based creative advertising agency focused on bringing mainstream brands into the esports arena, and we're looking for an experienced executive producer to join us. If esports is your dream gig, but a lack of relevant roles drove you into video production for diapers or mustard instead, you're the player we're looking for.
YOUR MISSION:
Plan and manage physical video productions and photoshoots to ensure each asset is of the highest quality possible. You will work hand-in-hand with the client, creatives and production teams, responsible for managing the day-to-day aspects of video production and shootings.
Organizing all the logistics from hiring crew, renting equipment, and working with the production company
Supervising the physical aspects of production including personnel, technology, budget, and scheduling
Ensuring that production stays on schedule without going over budget
Ensuring video content reflects the brand message
Manage relationships with external partners
Client management
Profil(s) recherché(s)
YOUR PROFILE:
A multi-talented esports fan with solid experience in video production.
- Strong knowledge of all production and post production processes, formats and techniques.
- You know your way around a camera in case the worst actually does come to worst.
- Ability to manage multiple tasks in various stages simultaneously.
- Excellent organizational skills.
- You are an esports fans and can plan shootings around the esports events agenda.
- You speak English fluently.
Informations complémentaires
MORE DETAILS:
Salary: Experience and skills based
Job type: Experience and skills-based
Location: Paris 19e (Belleville)
Start date: What works for you?
Send your English resume & social links (subject: Hurrah for Executive Producers! — Your Name Here). Include a quick email about why we should pick you. (None of that "To Whom It May Concern" stuff.)
GL, HF.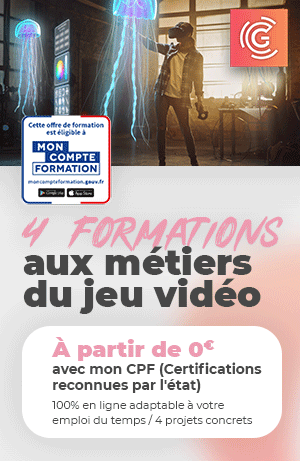 Date de publication initiale : 01/05/2019
---