---
Cette annonce est désactivée, il n'est donc plus possible d'y postuler.
Vue d'ensemble
It's the League of Legends World Championship finals, you're watching with your buddies and suddenly someone hides the Twitch chat – what gives?! To you, plugging directly into the hive-mind of esports fan voices is a big part of the experience.
On start-up, your Discord lights up like a Christmas tree, your top window in Steam is set to community, and, like Bloodhounds Eye of the Allfather's ability to see foes through walls, you can understand the deeper meaning behind esports memes.
Hurrah is a Paris-based creative advertising agency focused on bringing mainstream brands into esports. We're looking for a native English speaking intern who's as passionate about creative social media as they are about a perfectly timed Dark Souls backstab, or their favourite CS:GO team 16-0'ing Astralis at the final of the next Major.
YOUR MISSION:
Help engage gaming/esports communities on their home platforms with smart creative, including Facebook, Twitter, Twitch, Instagram and LinkedIn.
Address our client communities with relevant and authentic esports messaging.
Stay ahead of what's new in gaming, esports and the surrounding industry.
In other words, you're the eyes, ears and voice of the agency. Your most important mission? To ensure that everything we share across social is authentic to gamers like you and your friends.
Profil(s) recherché(s)
YOUR PROFILE:
A committed esports fan and/or player who wants to turn that passion into a career. You may not be a pro-gamer (yet), but you have a solid understanding of gaming, esports and communities.
You have experience in social media, beyond the average usage, and ideally have worked in an agency. You can speak French like the Queen of England, as long as you tweet like Shakespeare. You're autonomous & can handle multiple priorities simultaneously.
Want to rock esports? Send your English resume and info about what games you like.
GL, HF.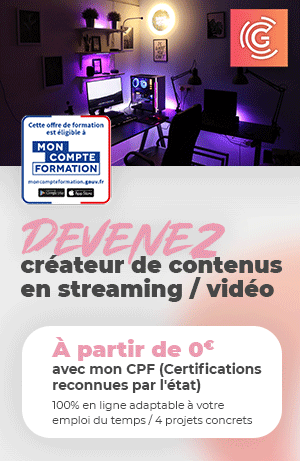 Date de publication initiale : 17/05/2019
---