Vue d'ensemble
Your main goal will be to develop players' awareness for the game.
This will require you to handle the following tasks:
Plan and execute the communication campaign
Research and apply the latest communication trends for indie games
Define social media's presence and handle social media accounts
Research and target influencers
Setup and run a Discord server
Setup and run paid ad campaigns
Manage and optimize stores' presence
We offer a one year fixed-term contract that could lead to a permanent contract. We really want you to become a key member of the studio.
We will favor local profiles or those eager to relocate, but we are open to remote work from home or from the coworking of your choice.
Send your resume, cover letter and any documents or links proving your experience.
Profil(s) recherché(s)
Requirements
Contagious positive attitude and genuine passion for what you do
Perfect knowledge of gamers' favored social media
Very good gaming culture, especially when it comes to strategy games
You enjoy finding new innovative ways to communicate about the game
Native or perfectly fluent english speaker
You can quickly adapt to new trends or change plans if needed
Rigorous and organized
Autonomous, meaning that you can work on your own, but you are also able to request help or opinion from others when required

Bonus points
You have already shipped a game
You have some graphic design skills
You have some Discord bot knowledge
Informations complémentaires
About Xeno Bits
Xeno Bits was founded in 2012 and is based in Bordeaux, France. After finding success on mobile, the studio is now hard at work on creating their first PC game.
We are a small team of craftsmen and women with big creative ambitions, looking to offer the best possible experience to the players, and proud of our total independence.
About Exogate Initiative
Exogate Initiative is a strategy game that puts you in charge of mankind's first worlds exploration program. In the near future, a new technology will allow us to travel instantly anywhere in the universe, via portals known as Exogates. An international initiative is created to develop this technology and start the first exploration program.
You will lead mankind into the vast unknown, where we never before dreamt to tread.
You can find more information at this address: http://exogateinitiative.com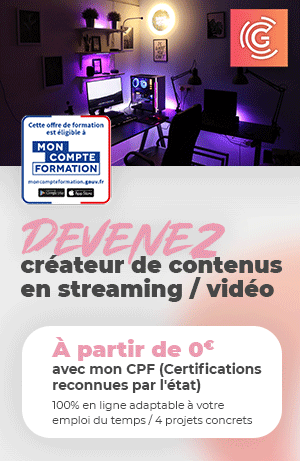 Date de publication initiale : 19/07/2021
---
Ces annonces peuvent vous intéresser !