---
Cette annonce est désactivée, il n'est donc plus possible d'y postuler.
Vue d'ensemble
Blade is looking for a talented C++ Distributed System Engineer to create an in-house storage solution from scratch. This storage software will have high impact on Shadow's performance and on the experience of our users.
Your main responsibilities will include to:
Develop a solution with very high data volume (several thousand of request per second)
Produce highly scalable software in a fast-paced environment
Find innovative solutions to challenging problems
Profil(s) recherché(s)
Education and Background:
BA or MS in Computer Science or equivalent degree / work experience
+8 years experience in developing complex software solutions
Solid experience in distributed architecture

Technical Skills:
Multithreading environment
Software Architecture skills (avoid SPOF, algorithms)
C++ programming in open source environment
Knowledge in Python

Soft skills:
Inventive front of problems for resolve them
Craftmanship's spirit
Good code lover
Informations complémentaires
COMPANY DESCRIPTION

After raising a total of 60 million euros in 2 years, Blade is going international in 2018 with the expansion of Shadow in Europe and in the US.
Shadow is a high-end Windows 10 PC accessible from anywhere at anytime. Thanks to our apps (Windows, Mac, Linux, Android and iOS) and to the Shadow Box, the service is available on any kind of device (laptop, smartphone, tablet, Android TV…). This way, any connected device with a screen becomes a powerful gaming or working station offering a unique experience.
Shadow's software is frequently updated and the hardware components are improved in our highly secured data centers. No need to change your computer every few years, Shadow is the end of obsolescence!
We truly believe that Shadow represents a whole new way of using computers. Much more than a PC, Shadow is THE answer to the increasing need of computing power, mobility and hardware replacement.
Help us make this incredible dream come true.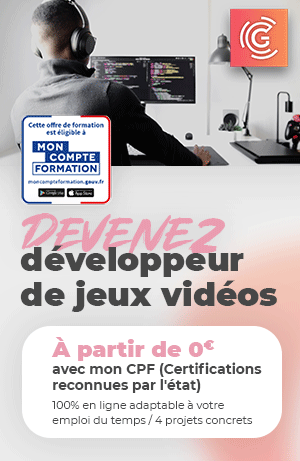 Date de publication initiale : 21/05/2019
---
Ces annonces peuvent vous intéresser !