Associate Character Art Producer (H/F)
CDD/Intérim
Lyon - Rhône, France
il y a 699 jours
---
Cette annonce est désactivée, il n'est donc plus possible d'y postuler.
Vue d'ensemble
Description du poste
Ocellus Studio is a video game development company that focuses on the creativity and art qualities of its productions. Today, we want to reinforce this idea and we are searching for an Associate Producer with a particular passion for the Character Design.

This position consists of ensuring two goals : being a privileged partner for the Character Art Department, in particular assisting Chris Palamara our Character Art Director, in order to help in its global organization and the efficiency of the production of its tasks, and works closely with the Production Department to maintain and share a global production vision and quality.
Profil(s) recherché(s)
Profil du candidat
The perfect profile doesn't exist, just the right person !
You could be a Producer with personal skills on Character Design or a Character Artist with skills in organization attempted by a production position.

As Associate Producer attached to the Character Art Department, you will have to :
plan, schedule, and track of detailed tasks and dependencies for the Department ;
meet with Chris daily to confirm/update schedules and record it ;
define deadlines and anticipate delivery dates ;
build and track plans and schedules with external service companies or our freelancers ;
meet with other producers regularly to share projects goals and general production strategy ;
organize folders and files and share/follow datas on shared tools with clients and artists ;
cultivate a fun, positive and solution-focused team culture.

As Character Art Assistant, you will have to :
need to have interest into Character design ;
be familiar with 3D chara pipeline (being able to open a 3D character file and screenshot a turn of it for example) ;
do simple character art tasks such as make a turn of a 3D model ;
prepare asset previews if missing from Trello, such as model turns ;
create and cultivate a strong relationship with Chris.

As Ocellus studio's team is composed with international collaborators, you :
need to speak French and English fluently.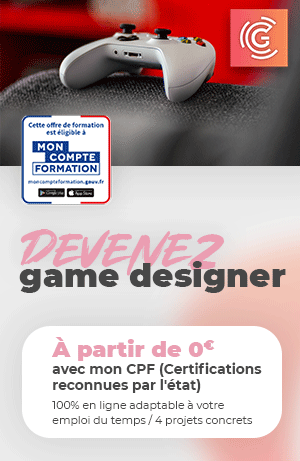 Date de publication initiale : 30/11/2019
---