---
Cette annonce est désactivée, il n'est donc plus possible d'y postuler.
Vue d'ensemble
We build ground-breaking games and content for some of the world's biggest publishers including Microsoft, Sony, Apple and Sega. Sumo Newcastle joined the Sumo Digital family in January of 2018. As a former CCP Games studio, we have a solid history of cutting-edge development, and now with Sumo, a spectacular future of 'AAA' game development for some of the biggest and best publishers in the world.
It's an exciting time to be part of Sumo; big things are on the horizon and we want you to be part of our continued journey. Join us!
The role @ Sumo
Sumo Newcastle is working on an unannounced third person action title and has a fantastic opportunity for an Art Director.
This person is passionate about all aspects of art and design. They will be responsible for defining the visual style and maintaining the quality standards of the projects that they're involved in and will be actively involved in the day to day art production pipeline. This includes the design and development of artwork and supervision over environment, character, visual effects and animation.
It is the Art Director's responsibility to work in conjunction with project directors and discipline leads to set quality standards using a profound knowledge of techniques and technical limitation requirements. They will work as a member of a highly experienced team with a proven record of delivering quality products.

The ideal candidate will have a history of demonstrating an exceptional eye for detail, creative flair and the ability to effectively communicate artistic vision to their team. Solid communication skills are therefore a must, along with sound mentorship capabilities in order to help the art team learn and develop skills that will enable them to deliver high quality artwork throughout the project.
Within this role you will:
Manage art teams to establish the visual content/art for each project.
Take an active role in planning projects and project pitches.
Ensure art teams have the proper techniques and tools to deliver top quality art on a project.
Regularly review and provide feedback to art staff.
Mentor and provide strong career guidance to art staff.
Establish art staff best practices and methods.
Profil(s) recherché(s)
We need you to have:
7+ years' experience in game development
At least 3 shipped titles
3 or more years' experience in a leading art role
Excellent knowledge of current game art production pipelines and practices
The ability to gain and maintain an excellent knowledge of all the latest games in direct competition with the products that are being developed at the studio, ensuring that the quality levels of art are maintained
A deep understanding of all art software packages used in studio
Excellent knowledge of colour theory, composition and staging techniques
Knowledge of possible future software packages that may help during production and the ability to bring them into the current workflow
Working knowledge of engine and tool sets required to generate assets
Demonstrated Ability To:
Produce finished art of an exceptional quality
Provide effective solutions
Take initiative and work effectively with no guidance
Remain knowledgeable on current software
Communicate clearly and effectively (written and oral)
Define and maintain art production pipelines for efficiency and state of the art assets
Informations complémentaires
What we Offer:
Sumo Digital is one of the UK's most prolific game developers, enjoying over fifteen years of stability and growth. We have UK studios in Sheffield, Newcastle, Nottingham, Leamington Spa, The Chinese Room in Brighton and Red Kite Games in Leeds, along with Sumo Video Games in Pune, India.
We offer a superb benefits package including generous holidays and flexi-time. We care about our people, with an emphasis on the work/life balance and out of office events such as our legendary annual Sumo 'Big Day Out', plus epic Christmas parties and much more! Our regular studio Game Jams are a highlight - winning concepts can go on to commercial release, so far including Snake Pass and the upcoming Spyder for Apple Arcade.
We are proud to be in the North-East of England in the Northern Design Centre on the Quayside next to the River Tyne, and will soon move into purpose-built, state-of-the-art facilities nearby. Newcastle was voted the number one place that travellers should visit in 2018 by Rough Guide and has everything that a major European city has to offer; culture, heritage, lively bars and fantastic retail. It is an exciting cosmopolitan city while also boasting plenty of beautiful outdoor space including several beaches less than an hour's drive away.
Our environment is relaxed, friendly and built on every team member having the opportunity to shine and have real, meaningful input into the games that we create. We pride ourselves on our positive atmosphere and sociable team who regularly partake in shared interest groups, lunchtime and after-work clubs, and charity fundraising events.
Cette offre concerne l'entreprise SUMO DIGITAL. En cliquant sur le bouton "postuler", vous serez redirigé vers le site web du recruteur, et pourrez candidater directement par le biais de sa propre interface de recrutement.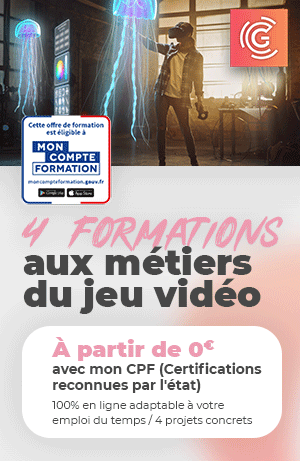 Date de publication initiale : 26/08/2019
---