---
Cette annonce est désactivée, il n'est donc plus possible d'y postuler.
Vue d'ensemble
Social Point
Social Point is a world leader in strategy and action games with deep social engagement. Our talented team of more than 300 Social Pointers develop games that are played and loved by more than 50 million people all over the world and consistently in the top ranking titles on iOS and Android. Join us, and help us make 2019 the breakout year in mobile social gaming.
Role Description
The 3d artists work together in order to provide the required assets to all the current projects following their needs and specifications.
They're in charge of delivering the assets on time, ensuring artistic and technical quality as project demands.
3d artists work in close collaboration with the leads of each project and the art central managers in order to fulfill all the project needs in terms of asset creation in the fastest, reliable and efficient way possible.
Responsibilities
Artists must align themselves with the project needs and the project lead guidelines.
Ensure assets are delivered in time and with the expected quality.
Facilitate communication and ensure project lead asset reviews are done often (especially during the early stages of the asset production)
Ensure the communication and understanding between the art and code department of any project
Scout new tools and software in order to check if they are useful to extend or simplify our pipelines
Mediate between tools department and the art needs so art requirements are translated properly to the tool's feasible operations
Profil(s) recherché(s)
Requirements
3 years+ of experience in the games industry as a 3d Artist or in a similar artistic position.
Able to validate all technical aspects of Art.
Good eye for color, lighting and composition skills
Vastly experienced in 3D and 2D software like 3DS Max and Photoshop.
Extensive sculpting experience using zbrush (or equivalent programs)
Precise knowledge of Unity workflow, scene preparation/building, and asset integration
Knowledge of real-time, techniques and methodologies used on videogame art development.
At least 5 years working experience with 3D tools (preferably within the gaming industry)
Highly proactive, willing to help, problem solver mindset, organized, self-driven, a great team player and always with a smile.
2D drawing and painting skills would be positively considered too.
Benchmark of Success
All assets you create excel in terms of quality and they're always delivered on time.
Your lead is always informed of the status of your work and you are always aligned with his task expectations.
Your skills are always up to date, your tools are always sharp and you're always aware of the next steps the industry is moving in terms of art.
Informations complémentaires
What you will enjoy as a SocialPointer ...
You can count on all the resources you need for your work: the newest and most powerful devices & equipment and even a Spotify Premium account.
People development is key for us: Here you will have professional growth opportunities you have always dreamed of, supported by a performance review process, internal mobility and amazing training budgets.
We also care about our SocialPointers health, so we offer them a healthy Monday breakfast and a delicious daily lunch menu. Want to stay in shape? We have a brand new gym and football and basketball teams. Our physiotherapist can always help with your muscular problems!
Get to know your colleagues better in our monthly events! You can pay a visit our hairdresser to get ready ;)
If you are new in the city, you can join our Newbies Club! We offer weekend activities once a month, Spanish lessons and help with all your boring paperwork ;)
The list of advantages goes on and on. Join us to find out!
Do you want to level up? Press start.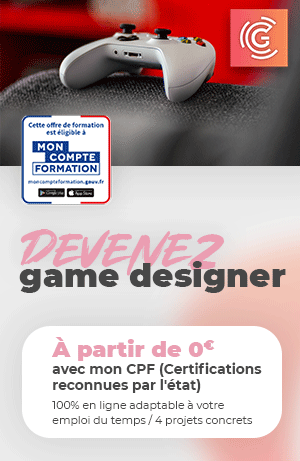 Date de publication initiale : 22/03/2019
---